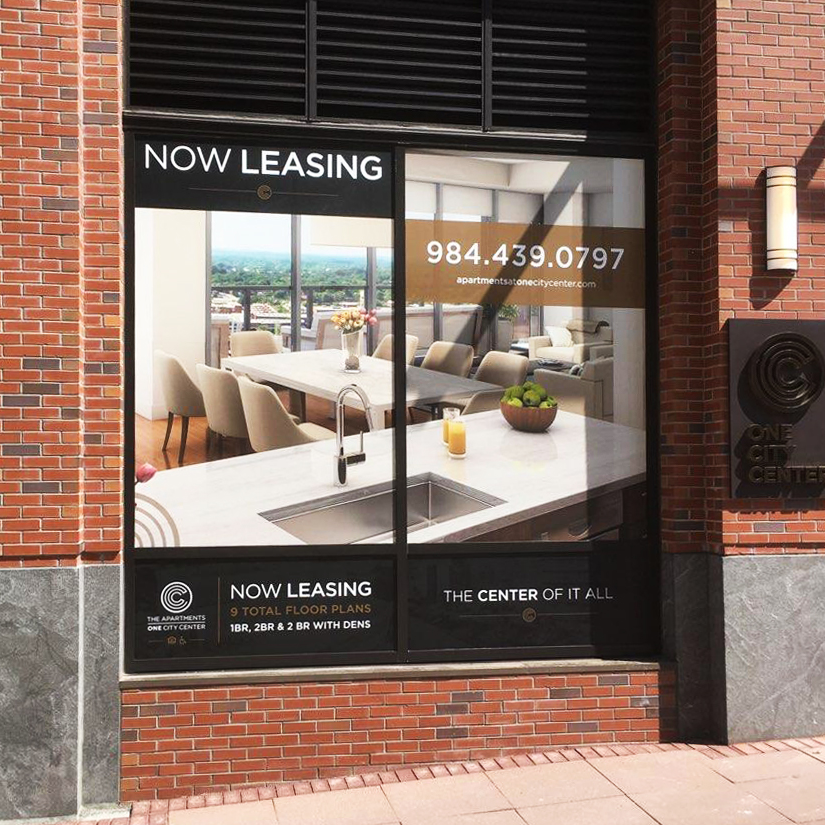 Located in Downtown Durham, The 27 story tower will serve as the city's new cosmopolitan anchor. Austin Lawrence Partners, the tower's development firm, chose Sharpe Co. to produce & install the vinyl widow graphics on multiple street level locations to market the tower's available real estate.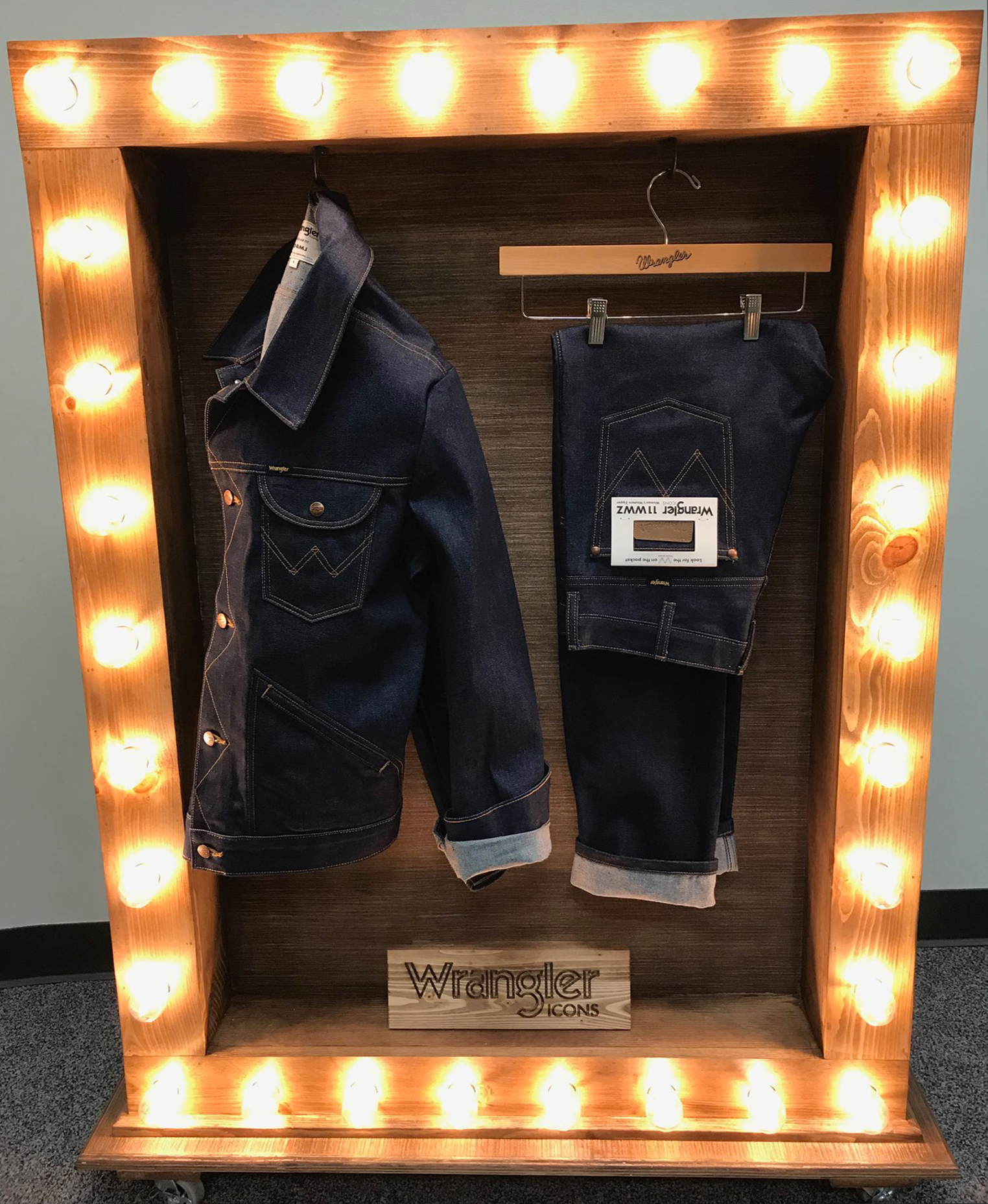 On display in the VF Jeanswear NY Showroom as well as the office located in Greensboro, NC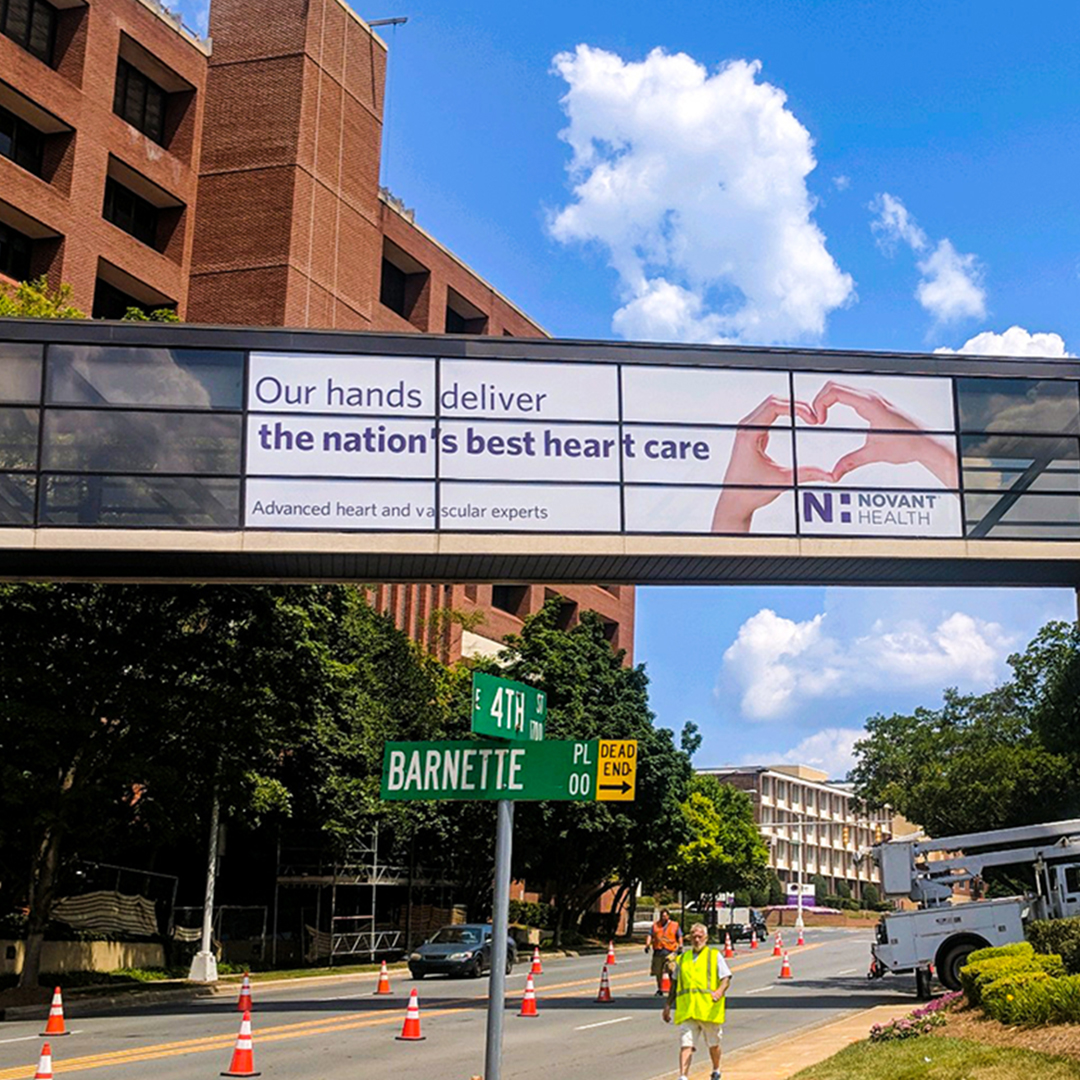 Located in Charlotte, NC at Randolph Road and Caswell Road, this project consisted of window perf printed & installed on two separate skywalks, visible by traffic in both directions. This project required lane closures and weekend installation.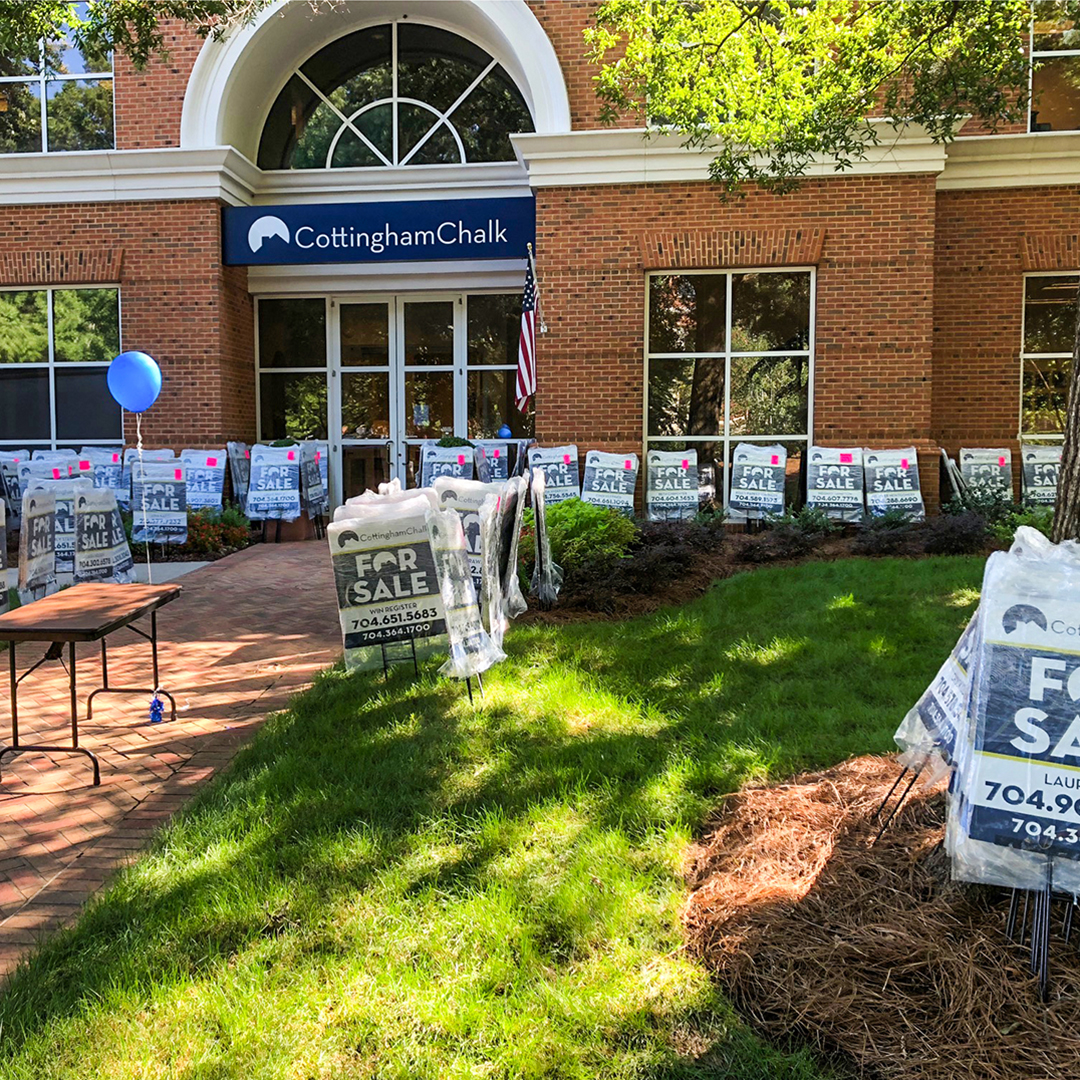 Cottingham Chalk, located in Charlotte, NC (Southpark area), recently rebranded and enlisted Sharpe Co. to print real estate signage, stationary, and other marketing collateral.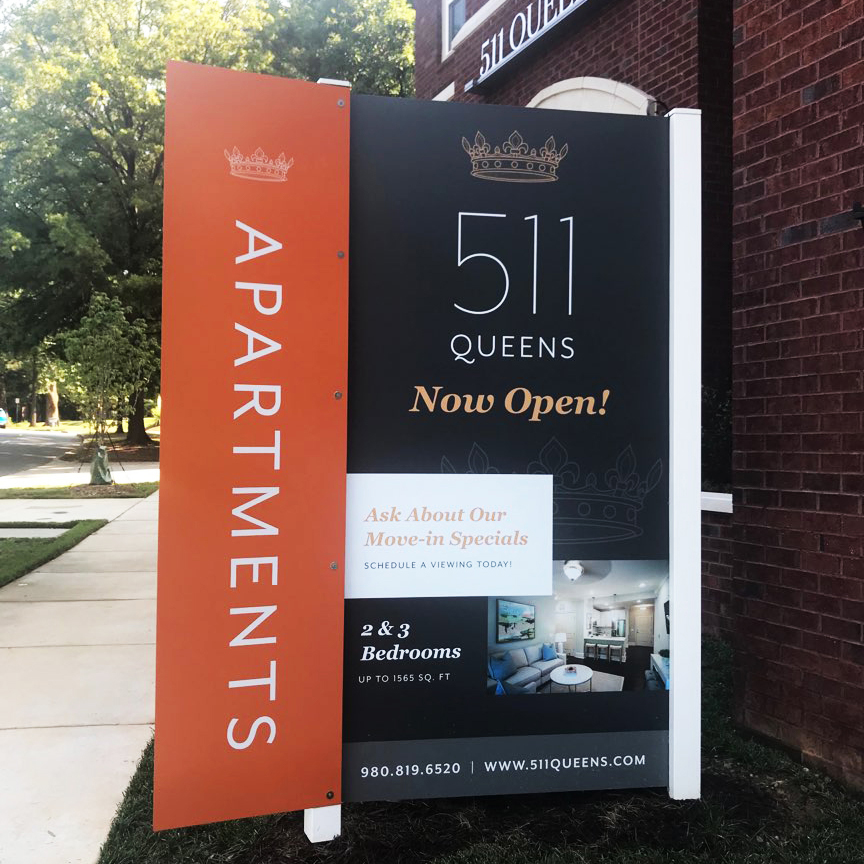 For this project we installed the sign and used a side blade. We also installed a large format banner on the building wall.