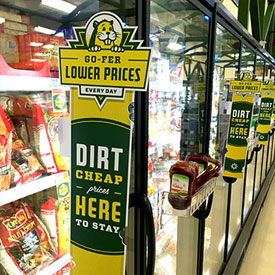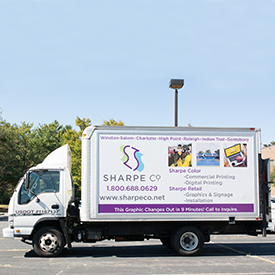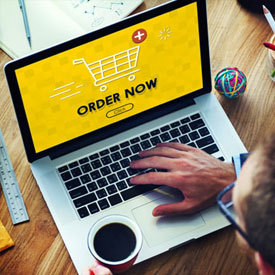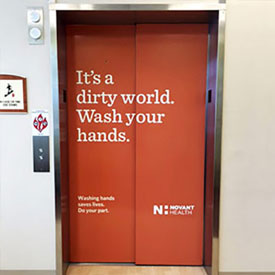 With 30+ years of graphic printing experience, our knowledge and capabilities are extensive. Providing clients with effective solutions allows ample opportunity for a speedy return on investment or the best solution when on a budget.
From short-term promos to permanent building signs, tradeshow displays to POP displays, and window perfs to wall murals, we provide visual creations that deliver impact.
What Our Customers Are Saying:  "This is why I always tell people I prefer to work with you and your team on everything, you make it so easy!"– Cortney, VF Jeanswear
Services and Capabilities
Nationwide Installation Services
Sharpe Retail has been producing and working with installers in all 48 continental states since 2001. All of them are 3M certified, fully insured, and experts in all aspects of graphic and signage installation. Our installers can handle site surveys, display construction, and graphic removal and installation. We guarantee our installations for up to one year and make sure that our clients are 100% satisfied before we are finished.
24/7 Emergency Print Services
At Sharpe Retail, we understand some projects are too valuable to wait and that's why we're always available to our customers. The next time you get in a bind, call us and we'll do everything we can to help. We offer same day, next day, and sometimes within the hour emergency print services. If our state-of-the-art equipment can get it produced in time, we'll stop everything to make your project top priority.
"As usual you bailed us out. Thanks for helping out!"
Troy Tyner
Partner/Creative Director
Mitre Agency
Web to Print Ordering with Storefront
We've been perfecting our online ordering platforms since 2006 to allow our partners to create and order customized materials in a matter of minutes. This technology not only allows our partners to operate more efficiently, but it also allows us to improve print quality and time to market. Call us today if you are interested in hearing how we can make your work flow more efficient!
Web to print Ordering with Storefront provides:
Live template customization
Brand controls
Improved speed to market
Reporting features
Inventory controls
Password protected
Status updates
24/7 ordering capabilities
Purchasing controls
Document storage
Order notifications
Budgeting controls
Multiple payment options
To request more information on Storefront, please click here.
 "This was exactly what we needed. Improved pricing and faster speed to market."
Laura G.
Lowes Foods
Display Hardware Store
Click here to order from the Display Hardware Store.
Upload Files & Submission Guidelines
Request a Custom Quote
Please click here to fill out the form for a quote on Printing and Signage.
Promotional Items Store
Please click here to shop our customizable promotional items.
Sharpe Snap Frame
The Sharpe Snap Frame can be used on any flat surface, indoors or out. Enjoy your billboard in a matter of minutes! With two easy pieces, the frame can attach to a box truck, an interior/exterior wall, or any flat surface. Sizes are unlimited.
Save up to 75% vs. traditional graphics. With your cost savings, swap out your Snap Frame graphic as often as you want. When not in use, the graphic easily rolls up for later usage.