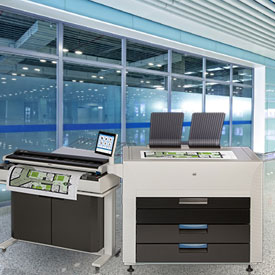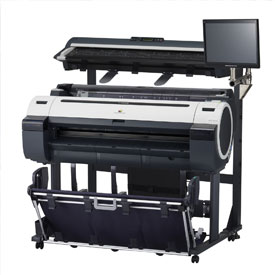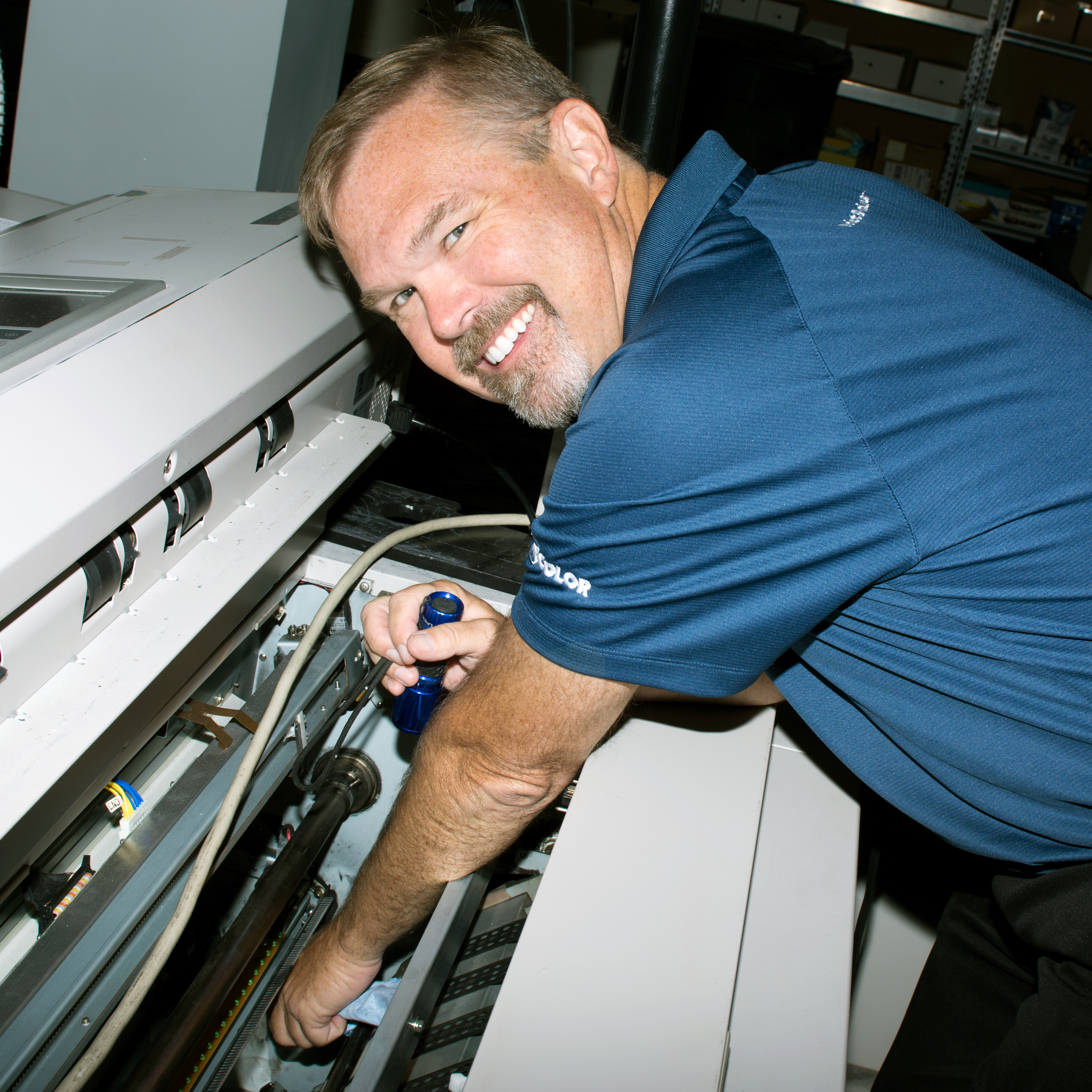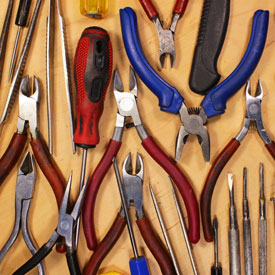 Large-Format Systems
KIP Systems – KIP print systems are wide-format, toner based print and scan systems designed specifically for the AEC industry. Recently, KIP released its first ever color toner based system. Sharpe Equipment was excited to be the Top KIP Dealer in the Southeast for 2016. The KIP 800 series printers are among our best sellers.
Canon ImagePrograf Systems – Sharpe Co. is a certified Canon ImagePrograf Systems dealer. ImagePrograf Systems provide quality graphics, CAD printing, and scanning capabilities with color inkjet output.
Be sure to ask about our pre-owned equipment by contacting April Merritt at 800-688-0629 ext. 7396 or amerritt@sharpeco.net.
Small-Format Systems
SBS – Our equipment division is partnered with Sharp Business Solutions to offer our AEC clients turnkey, in-house printing solutions for both large and small format printing needs.
Sharpe Service
Sharpe Co. has been servicing KIP and Canon Wide Format Systems in the Carolinas and Virginia for over 20 years. Our team of trained, experienced professionals put clients first. They are expertly trained in both software and hardware to handle all your service needs.
Service Locations
Please take a moment to become familiar with our service staff:
Mike B. (Eastern North Carolina)
As our service manager, he is responsible for making sure we maintain an excellent level of service for all of our clientele. Mike has 18 years of experience in the office equipment service industry and holds wide format certifications from KIP, Xerox, and Canon, as well as small format certifications from Ricoh, Canon, and Toshiba.
Al G. (Virginia)
Al has 20 years of experience in Wide Format Service and is certified on the KIP and Canon wide format product lines. Al has built many great relationships over the years working with Virginia customers. He has been with Sharpe Co. for the last 13 years.
Mike M. (Western North Carolina and Northern South Carolina)
Mike has 15 years of wide format experience and is very knowledgeable about digital issues, which is vital in this day of advanced technology. Mike has been with Sharpe Co. for 4.5 years and holds full line certifications from the KIP and Canon Wide Format lines.
Brian Y. (Triad Area)
Brian has been with Sharpe Co. for 4 years. He has been in the office equipment service industry for over 30 years. Brian has KIP, Ricoh, HP, and Canon Wide Format certifications, as well as small format certifications from Canon, Toshiba, Kyocera, Konica Minolta, Ricoh, HP, Oki Data, and Muratec.
Service Contracts
At Sharpe Co., we know a one-size-fits-all price structure isn't for everyone. Each of our customers is unique and has different financing and service needs. That is why we offer a variety of all-inclusive contracts we tailor-fit to your needs, based on budget or volume of printing. All of our service contracts include 24-hour service response, paper, parts, labor, and ink or toner, or any combination of the above.
With every new equipment lease, we offer unlimited on-site training. You'll have no accessories or upgrades to purchase. We'll also include back-up printing services from any of our five locations at no extra charge. You can use this if your equipment is being serviced or if you have a job that is too large to handle internally.
Submit Your Meter Reading
Click here to submit your meter reading and ask out how you can get a $1000 referral gift card!
Request a Quote or Service