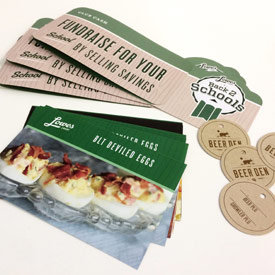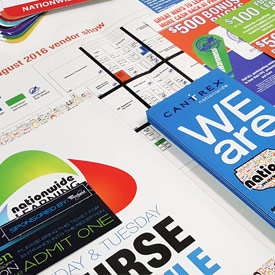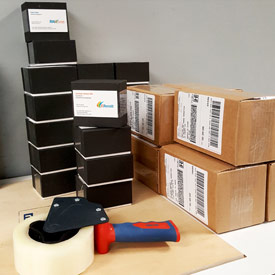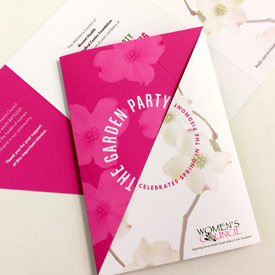 Sharpe Color, formerly AdColor, began in 1982 as a type house. The company grew into a film service bureau and became an early adopter of digital printing. Current customers include Fortune 500 corporations, marketing agencies, manufacturers, national retail chains, and graphic designers. We now offer one-stop service all the way from prepress and commercial printing to digital printing, poster production, and customized ordering platform.
Our customers know we work with them as a partner to ensure consistency, color, and brand standards. We are with you from prepress all the way to mailing or installation. Let us show you what a difference our attention to detail makes and why we are always proud to stand behind our product.
Services and Capabilities
Business Cards, Stationary, Envelopes, & Labels
Thanks to experienced pressmen, electrostatic inks, and superior imaging technology, we have mastered the art of digital printing.
Request a Custom Quote
Please click here to fill out the form for a quote on Printing and Signage.
Customized Web to Print Ordering with Storefront
We've been perfecting our online ordering platforms since 2006 to allow our partners to create and order customized materials in a matter of minutes.
This technology not only allows our partners to operate more efficiently, but it also allows us to improve print quality and time to market. Call us today if you are interested in hearing how we can make your workflow more efficient!
Web to print ordering provides:
Live template customization
24/7 ordering capabilities
Brand controls
Purchasing controls
Improved speed to market
Document storage
Reporting features
Order notifications
Inventory controls
Budgeting controls
Password protected
Multiple payment options
Status updates
To request more information on Storefront, please click here.
"This was exactly what we needed. Improved pricing and faster speed to market."
Laura G., Lowes Foods
Booklets, Manuals, Catalogues, Pocket Folders, Note Cards, & Note Pads
Leave it to Sharpe Color to provide all your finishing touches — folding, die cutting, stringing, drilling and bindery.
Decals & Clings
A fun way to attract customers is the use of decals or clings to showcase your brand in a business window or vehicle. They are cost effective, easily changeable, and can be applied to a variety of surfaces.
Sales Sheets, Flyers, Newsletters, Postcards, & Mailers
Our customers keep their team up to date and sales on track with our striking visuals. We offer a variety of direct marketing options to keep your current customers engaged while attracting new customers.
Kitting & Fulfillment Services
Provide Sharpe Color with a shipping list and leave the rest to us. We will produce your custom promotional materials, package, and even ship your individual kits for delivery to national retailers, universities, manufacturers, healthcare providers, or financial services companies.
Permanent & Temporary Signage
From long lasting exterior signs to posters advertising your latest sales, our quality signs are always eye catching. Plus we offer many different substrates and finishes.
Wide Format Banners & Posters
Our banners are hanging in retail locations all around America and our posters are being presented to Fortune 500 companies weekly. Our experience and capabilities provide our customers with breathtaking banners and posters for any occasion.
Prepress Proofing, Scanning, Packaging Prototypes, Retouching, CD/DVDs &amp Digital File Management
Prepress proofing, typesetting, scanning, packaging prototypes, retouching, CD/DVDs & digital file storage/management are also available.
Display Hardware Store
Click here to order from the Display Hardware Store.
Promotional Items Store
Please click here to shop our customizable promotional items.
Upload Files & Submission Guidelines