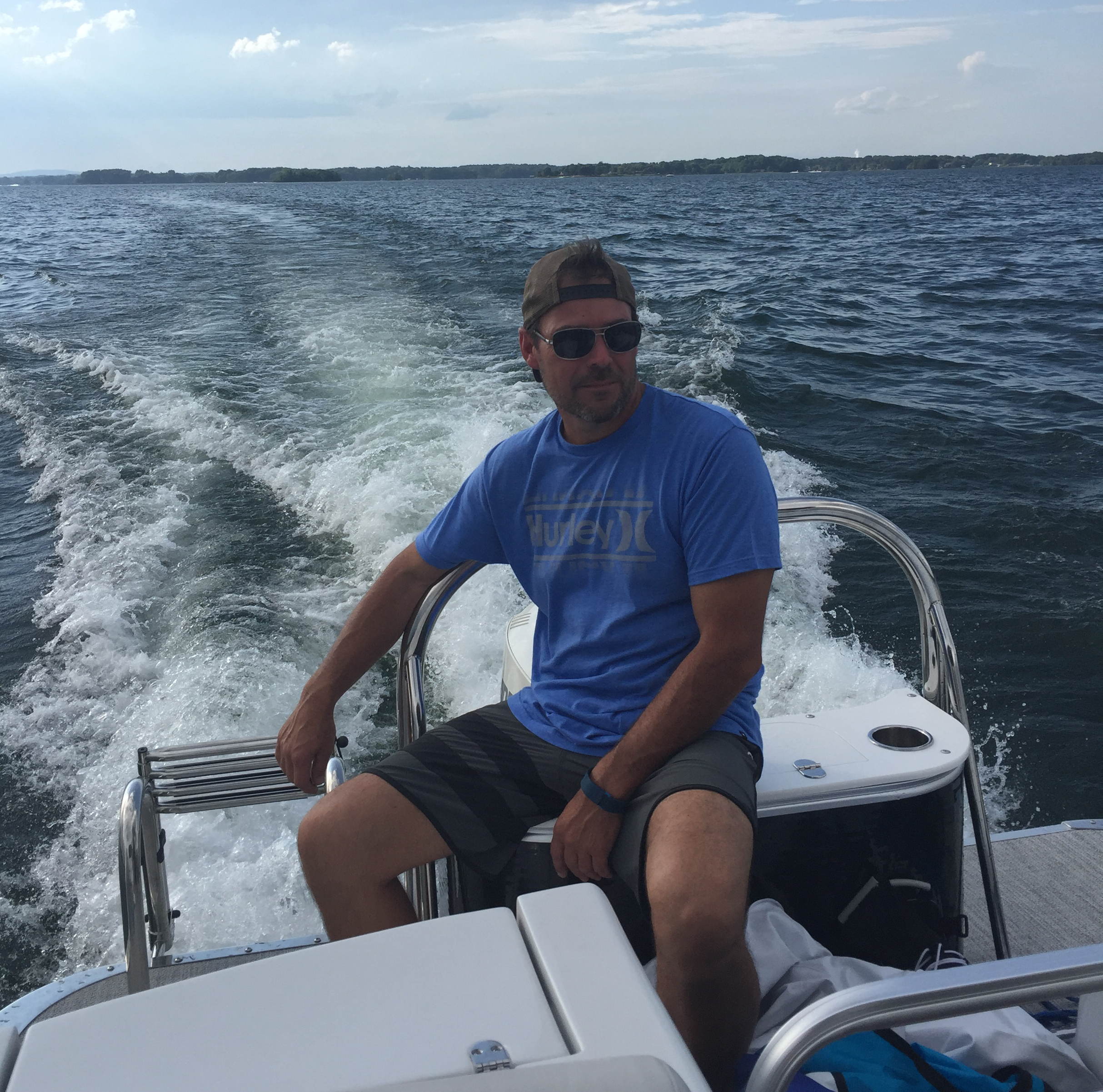 Our Conversation With Mark…
Q: How long have you been working with Sharpe Co.?
A:  have been conducting business with Sharpe Co. a few years now. I was introduced to Sharpe Co. by one of their very best sales rep., Mr. Jay (Shorty) Green. Shortly after a few meetings of in depth conversations, all while partaking of a few of his homemade brownies (I am a sucker for chocolate), Sharpe Co. began testing LREMC's rubber gloves, sleeves, hoses and blankets. I can honestly say, allowing Sharpe Co. to begin performing our testing and inspections of those items was a decision I have not regretted. I truly appreciate the honesty, loyalty, dedication and overall service we here at Lumbee River EMC receive from Sharpe Co
Q: Who has inspired you the most along this career path?
A:  I would have to say first off my Mother. Her kind and encouraging words, and of course sometimes hard love, has given me the strength, drive and passion to be the best at what I do.  Second, along my career path here at Lumbee River EMC and before I became Director of Corporate Safety, I was a 1st Class Power Line Technician (Lineman). During that time, I worked many power outages from storms that caused severe damage to areas all across the country. Some that were even devastating to entire states. I was fortunate enough to experience the love and unselfishness from those that had suffered the most, devastated from a hurricane that destroyed everything they had worked their whole life to obtain, but yet stay so positive that tomorrow will be better. The unselfishness they showed, and the appreciation of what we do, continues to inspire me to be the best person, employee, co-worker, teammate, colleague, and friend to everyone whom I cross paths with along the road we call life.
Q: What makes you stand out in this business sector you are in?
A: Honestly, I do not, and cannot, stand out individually. I am part of a great family here at Lumbee River EMC that has dedicated their whole career to our members and the public. To provide safe, reliable and affordable electricity to those we serve. All the while, being one of the leading organizations in our industry, in hours worked safely w/out a lost time injury/illness. Our safety culture has changed so much over the last few years and it's all because my teammates understand that safety is not a choice, but a way of life. There are shortcuts that one can take in this line of work but none that are worth the chance of not making it back home to their families afterwards. We all truly understand that and continue to be our brother's keeper each and every day. We all stand out together.
Q: What would you be doing career wise if you weren't in this field?
A: Since I was a small child (not many years ago) and watching the linemen that came to my home during an outage to restore our power, I decided then what I wanted my career to be. I have never given another career path any thought. I love my job and couldn't see myself doing anything else.
Q: What is something most people would not guess about you?
A:  I would have to say nothing. No guessing here. I am and have always been an open book.
Q: What are 3 traits that define you?
A:  I'm an Old Fashioned Gentleman (Chivalry), Fidelity and Honest.