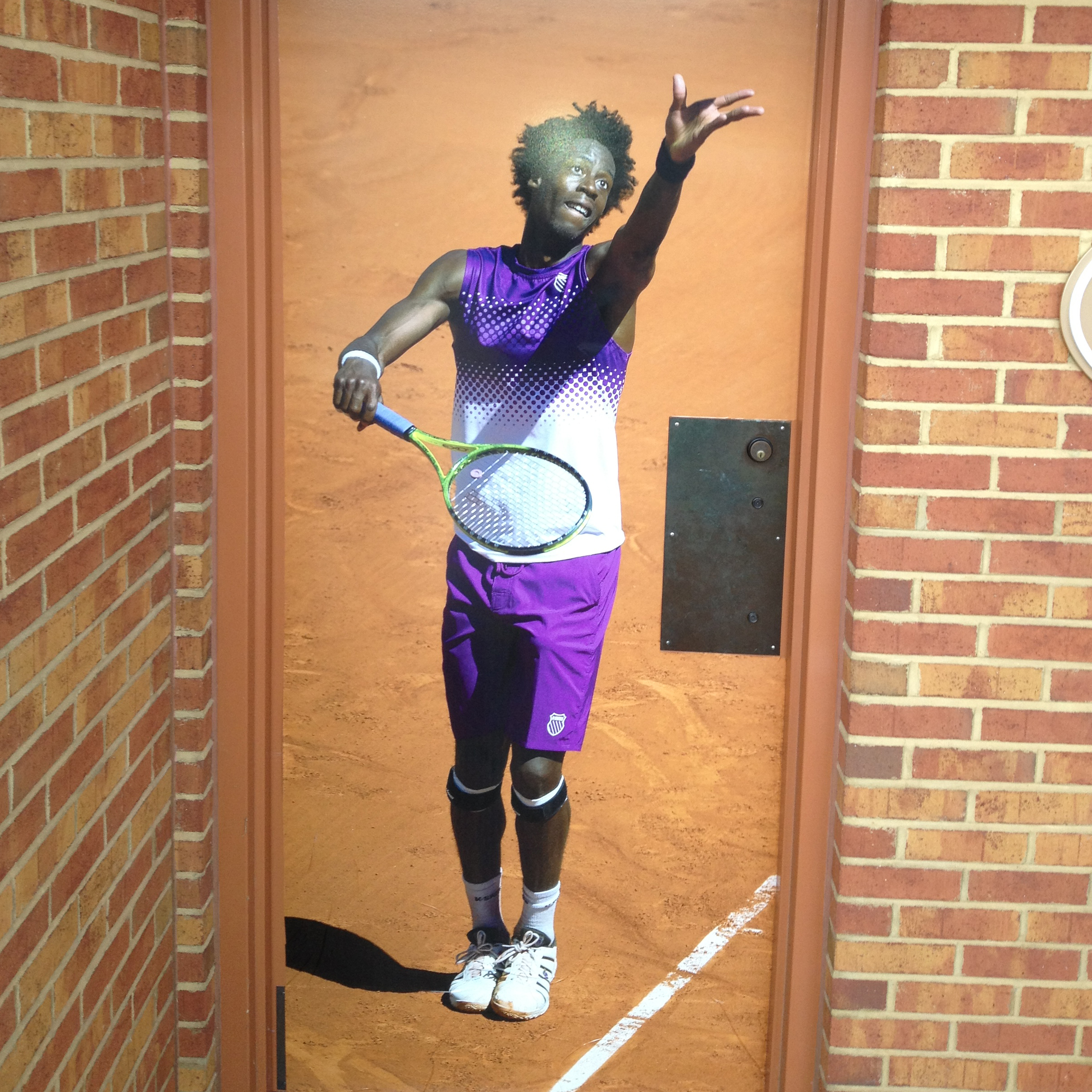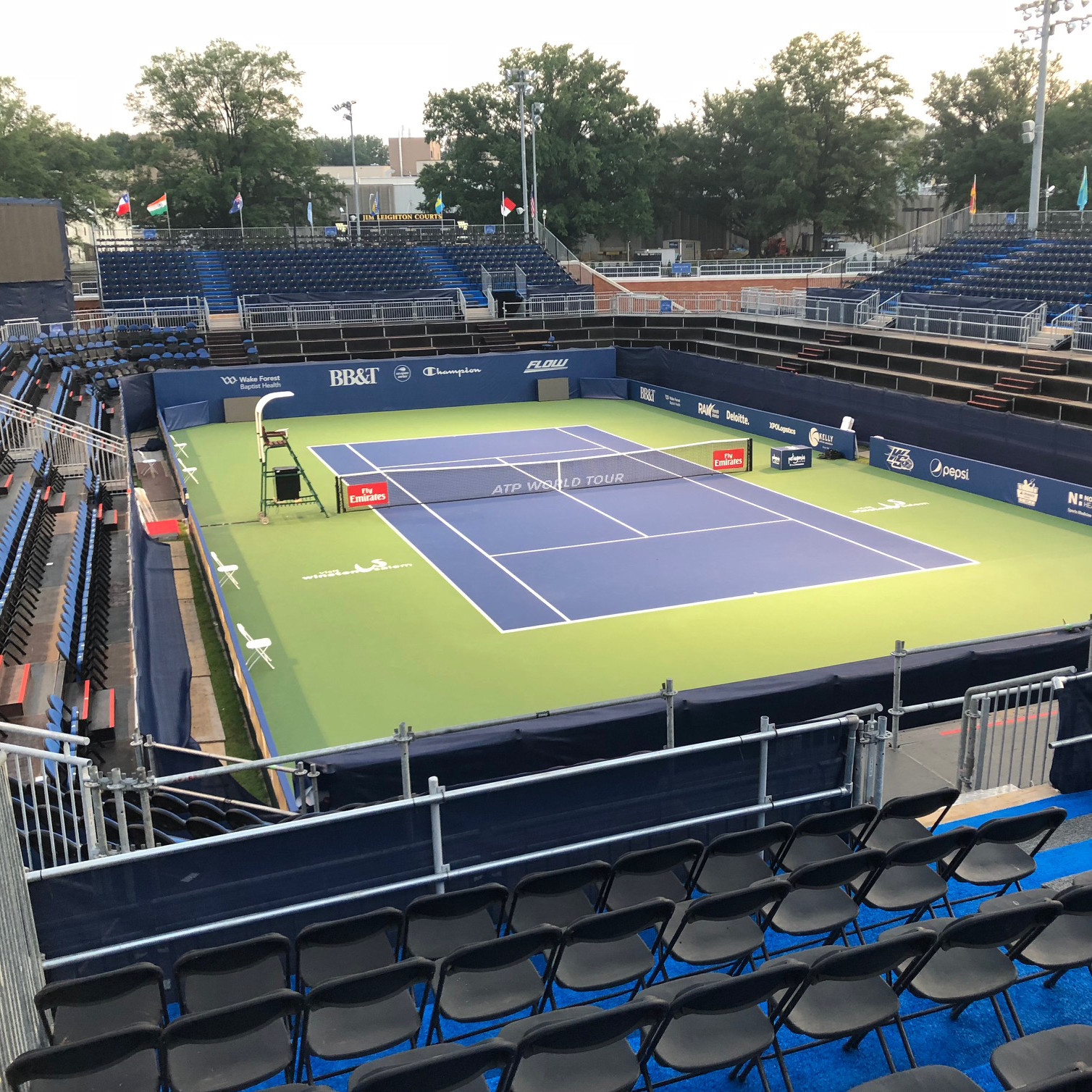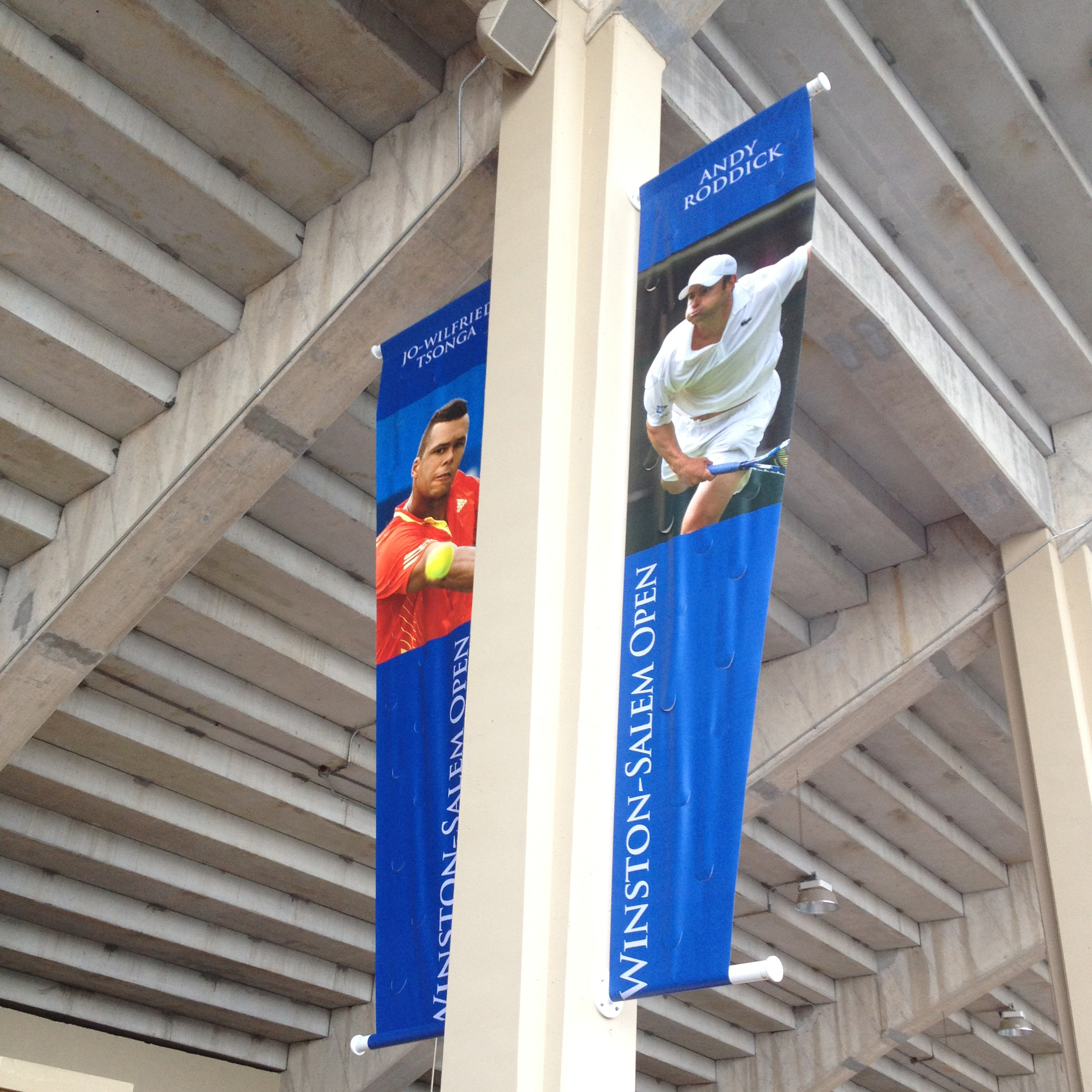 Ray Boden, the Assistant Tournament Director for the Winston Salem Open and the Director of other various events such as Winston Salem Cycling (winstonsalemcycling.com), is our customer in the spotlight for August! Sharpe Co. printed and donated various items to the Winston Salem Open Tournament as well as printed and constructed the entire wall system for the courts. 
Our Conversation With Ray…
Q: How long have you been working with Sharpe Co.?
A: Since 2011 we have been partners working closely with mainly Zach Sharpe. We are proud to call Sharpe Co. our premier signage & printing sponsor for the Winston Salem Open.
Q: Who has inspired you the most along this career path?
A: Speaking of tennis mainly, Bill Oakes – the current WS Open tournament director.
Q: What makes you stand out in this business sector you are in?
A: I have a low key, casual approach to business, events and partnerships which makes things much more personal with the staff, athletes ,etc. I also find that people respect my direct approach – a lot of these events are very black and white and my style of communicating brings personality and fun into it.
Q: What would you be doing career wise if you weren't in this field?
A: I have always been a political follower – my dream job would to be a US Senator.
Q: What is something most people would not guess about you?
A: I am very transparent, you know what you get with me so there really isn't anything I think anyone couldn't guess about me!